Concrete Foundation in Garland TX;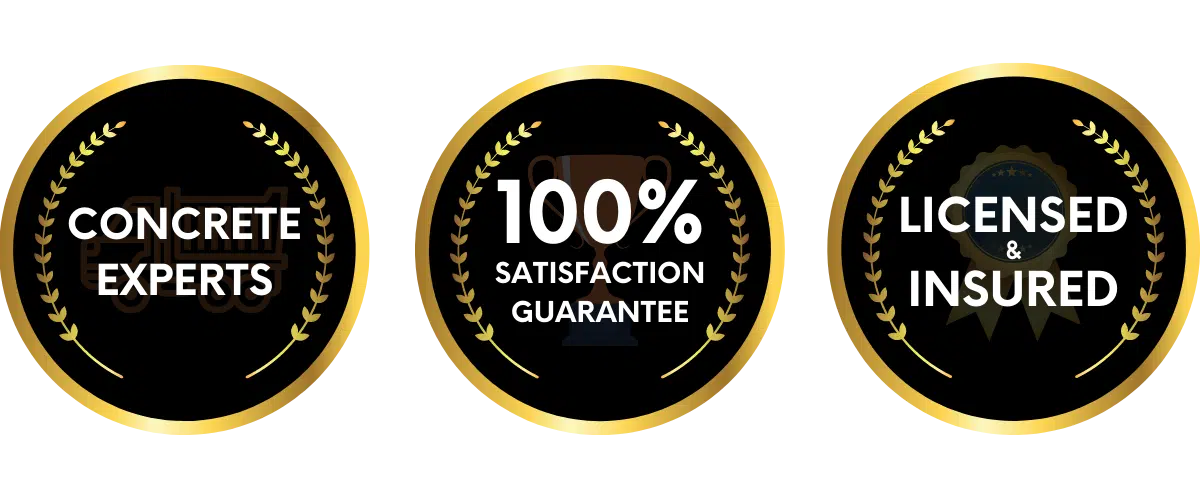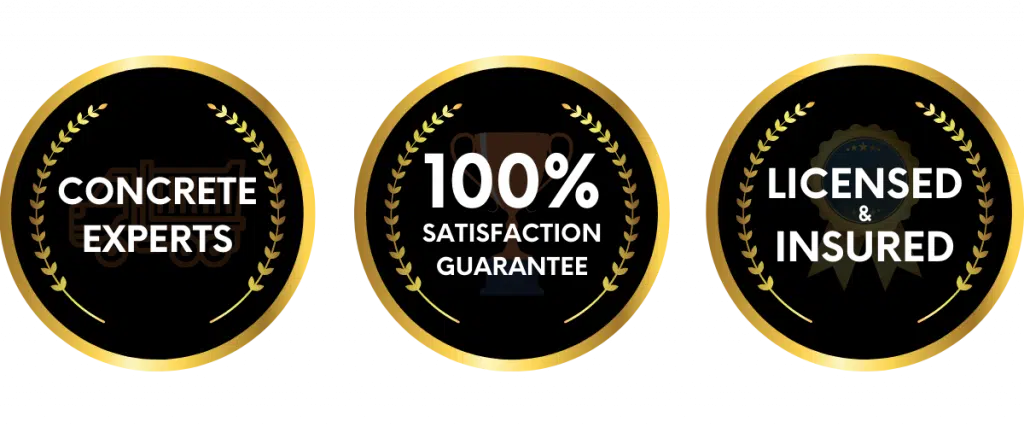 Enter Your Details and We'll Call Right Back

Every building project needs a solid foundation on which to stand. While it is theoretically possible to erect a structure on top of a raised pier or even on the surface of the soil, a concrete foundation is the most feasible choice for the majority of construction projects. When constructing a home, a concrete slab provides security and structural stability. Compared to alternative foundation materials, such as concrete blocks, solid concrete foundations are more resistant to water damage. However, the type of foundation that is most appropriate for you will be determined by your individual situation. Our team of professionals will make certain that you have the best possible foundation for your home. Genie Concrete Contractor Garland specializes in the construction of concrete foundations in Garland, Texas, as well as the repair of concrete foundations if your home's foundation is compromised. Contact us right away to discuss your new construction project or home addition, and you'll be working with industry specialists that have been in the company for many years to help you succeed. At every level of the construction process, from the foundation to the completed structure, we can assist you with your needs and concerns. #ConcreteFoundationGarland #ConcreteSlabFoundationGarland
Concrete Foundation Experts Available Now!
Pouring a concrete foundation is a job that should only be done by qualified professionals that have the appropriate equipment, a thorough grasp of building codes and best practices for concrete foundations, and years of expertise. A professional will go above and above to ensure that the concrete foundation will survive for many years to come. It is the responsibility of your house builder to ensure that the foundation is properly reinforced and
that it is protected from intrusions such as radon and excessive humidity. In
order to keep the first floor dry and prevent water from entering the home, a
waterproof membrane as well as a crushed stone bed are used. Ensure that you apply adequate radon abatement methods while creating the foundation in order to protect your family and ensure that your new home passes inspection. Our concrete slab foundation construction services include the swift and dependable construction of concrete slab foundations for practically any commercial or industrial project, including retail stores, hospitals, manufacturing buildings, office complexes, and warehouse distribution centers. Our years of experience as the most trusted concrete foundation contractors in Garland TX have assisted us in deciding the best technique to use while laying a concrete slab on a concrete foundation. It is necessary to have a deeper foundation in this location because of the colder climate, which helps to protect the structure from the detrimental effects of frost heave. When determining the ideal foundation for your development, we take into account the size, intended use, and location of the structure in Garland TX. If a high-rise building is being built, for example, it will require deeper foundations and additional reinforcing to handle the increased weight. A concrete pad foundation is a concrete slab foundation that is meant to support projects other than in-ground buildings. Concrete pads are also available for installation.
Concrete Foundation Near Me in Garland TX;
As the most recognized Concrete Foundation Contractor in Garland TX,
We provide our employees with ongoing training to ensure that they are up to date on the most recent industry innovations and best practices.
Moreover, we supply them with the most up-to-date tools and equipment, allowing them to accomplish your concrete slab foundation installation as quickly and efficiently as possible.
Recognizing that a building construction project cannot move on until the foundation has been laid, we make significant efforts to ensure that our work is completed on schedule and done right the first time around.
This is accomplished by meticulous planning, with particular attention paid to the smallest of details, as well as flawless execution. Our unwavering commitment to meeting all deadlines also avoids overruns, which would otherwise unnecessarily raise the final project cost.
 Genie Concrete Contractor Garland is a family-owned and operated business committed to the community. We are based in Garland, Texas, and can provide prompt and trustworthy service to companies in the area.
Our local presence in Garland, Texas, also offers us a unique perspective on the distinctive building requirements of the area's business owners, which is invaluable.
For over a decade, we have completed hundreds of concrete foundations and other commercial construction projects in the area.
As soon as you contact us, you may be sure that your house, room extension, commercial building, or detached construction will be built on a solid foundation. The benefits of working with our Garland TX concrete foundation contractors on your new construction project are that you will receive everything you need for a safe and secure house that meets all of your needs, from foundation to the finishing touches on the interior, from start to finish. Our experts also address cracks and other concerns with concrete foundations
Concrete Foundation Types We Do:
When it comes to the construction of your home, your home builder may choose from a variety of various types of concrete foundations to employ. Alternatively, if the ground is susceptible to freezing, a T–shaped footing connected to the a concrete slab may be erected beneath the frost line. A slab–on–grade concrete foundation does not need the use of this footing. As an alternative, it is reinforced at the edges to offer a more firm footing. It is common practice to put a gravel bed beneath the slab for drainage purposes. The slab is further strengthened by the use of welded wire mesh. Frost protection is provided by polystyrene insulation that is extruded beyond the walls of an unheated structure. Your contractor will be able to advise you on the most appropriate type of foundation for your new house.
T-Shaped Foundation;
When building a structure in an area where the ground freezes, a typical foundation strategy is employed to support the structure. Built on top of a footing that is located below the frost line, the walls provide a solid foundation for the structure. The footing is wider than the wall, which provides additional support for the foundation's base at the bottom. Prior to constructing the walls, a T-shaped foundation is placed and allowed to cure completely before the slab is poured between the walls.
T-shaped foundations are utilized in places where the earth freezes.
The footing is first installed.
Second, the walls are built and poured.
Finally, the slab is installed.
Slab-on-grade Foundation;
Slabs are large sheets of concrete that are many inches thick and are used to construct foundations for buildings. A thicker slab is poured around the borders to provide an integrated foundation, and reinforcing rods are used to strengthen the thickened edge. It is customary to set the slab on top of a bed of crushed gravel to facilitate drainage. The insertion of a wire mesh in the concrete helps to reduce the likelihood of cracking in the finished product. While a slab on grade is ideal in locations where the ground does not freeze, it may also be modified with insulation to eliminate frost heaves in colder climates. 
In conclusion, slab on grade is employed in places where the ground does not freeze.
The slab-on-margin grades are thicker than the slab's inside.
The slab-on-grade construction is monolithic (poured all at one time).
Frost-resistant Foundation;
This method is only suited to extremely hot constructions. Two sheets of rigid polystyrene insulation are used, one on the exterior of the foundation wall and the other put flat on a bed of gravel at the foot of the wall, to keep the slab-on-grade foundation from freezing, which is a worry in frost-prone areas when slab-on-grade foundations are used. In addition to retaining the heat from the structure in the ground beneath the footings, the insulation also prevents heat loss from the slab's edge. The heat from the feet helps keep the environment's temperature surrounding them above freezing. 
In conclusion, it only works with a heated structure.
In frost-prone locations, it has the advantages of a slab-on-grade approach (concrete poured monolithically).
Concrete is poured in a single operation instead of the three pours necessary for T-shaped foundations.
FAQs about Concrete Foundation:
Q: How much is the Concrete Foundation in Garland TX?
It costs around $8,500 on average for a concrete foundation; on the low end, it may be as little as $6,000 and as much as almost $15,000, and overall pricing can vary depending on permits, labor expenses, and the form of foundation.
Q: How thick should concrete be for a foundation?
Poured concrete or concrete block foundations are the most common types of foundations. A standard foundation wall minimum thickness of eight inches applies to walls eight feet or less in length with no more than seven feet of soil resting against it.
Q: Can you pour concrete directly on dirt?
Yes, concrete may be poured over soil. If you have a particularly compact soil type, such as solid clay, the earth may be firm enough to sustain a slab over time. Using a rake, spread the sand evenly on the dirt floor. Finish by leveling the earth with a trowel, beginning at the furthest point.
Q: How thick does concrete need to be to not crack?
To avoid load-stress cracking, ensure that a slab is constructed on a consistently compacted, well-drained subgrade and that it is thick enough to sustain the kind of usage it will get. The minimum thickness for residential concrete pathways and patios is 4 inches.
Q: What is the minimum depth of concrete foundation?
The minimum foundation wall for masonry or concrete construction will be 6 inches. The minimum reinforced concrete footing thickness will be 6 inches or one and a half times the length of the footing projection from the foundation wall, whichever is larger.

Concrete and Paving work is essential and we will be available to do the jobs you require in your home. Our friendly staff are taking all precautionary measures and keeping to best hygiene practices.
Let us know what you need and we will be more than happy to help you get this done!